Location scooter 50cc Premium
Scooter 50cc Premium –
Modèle 2017
Le scooter 50cc premium , avec son grand gabarit , sera probablement le meilleur choix pour les personnes de grande taille, ou pour la conduite en duo. Il pourra aussi séduire les adultes qui n'ont pas (ou plus) leur permis de conduire !
Peu puissant et limité à 45km/h, le scooter 50cc premium devra plutôt être réservé à de petits parcours citadins . Mais Gassin, Grimaud, Ramatuelle, Port Grimaud, la Croix-Valmer, Cogolin ou Sainte Maxime seront tout de même accessibles aux voyageurs patients.
Little bulky and lightweight, you will have no difficulty in finding a parking spot in the narrow streets of Saint Tropez .
N'hésitez pas à le réserver en remplissant notre formulaire de demande de disponibilité.
Caractéristiques
Moteur 2 temps à graissage séparé. Longue selle biplace . Cale pieds passager et poignées de maintien. Grand gabarit . Vaste coffre sous la selle.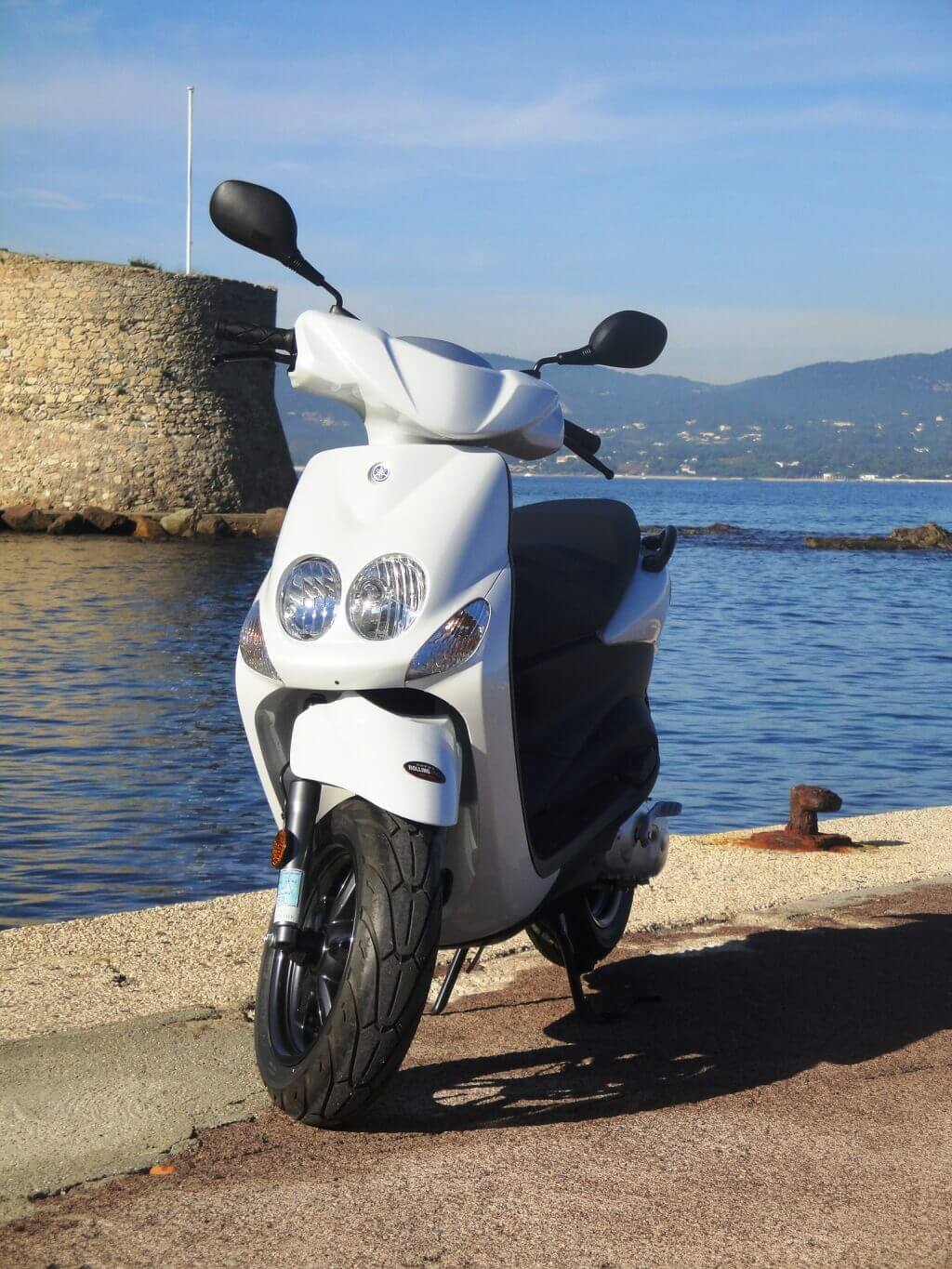 Exemple : YAMAHA NEO'S 50 2T.
Driving licences
Accessibles avec un Permis Am, formerly BSR, et un age minimum de 18 years old.
All our rental vehicles are provided with : helmets, 1 paire de gants, security chains, third party insurance, unlimited mileage and can be delivered to you.